I'm treading a little different ground here than I normally do on this blog—music. I've been doing a top ten for the last few years, but never in blog form. So here goes.
My favorite records of 2012:
10. Fear Factory The Industrialist
I've been listening to Fear Factory for a really long time. They've had their amazing records, and they've had their definite stinkers. This record is definitely a return to form for them. It's an Obsolete-style futuristic concept record, full of Dino Cazeres' recognizable machine-gun riffs as well as Burton C. Bell's catchy-yet-grim melodies. And the drums are programmed, which weren't they always begging to be anyway? This record is heavy. And if you're a Fear Factory fan, it won't disappoint.
9. Every Time I Die Ex-Lives
Speaking of a return to form, this is another band that had a dry spell of not-so-good records. That all changed with Ex-Lives. Bringing back the classic swagger-meets-pissed-off-hardcore-with-a-sense-of-humor of Hot Damn. This is the first record from ETID I've genuinely loved in quite a while.
8. Grave Endless Procession of Souls
I'll admit that I was a late bloomer when it comes to classic death metal. I know that Grave has quite the history—one that I'm not quite familiar with. I put this record on and was instantly bludgeoned with all of the classic elements of old-school death metal: simple riffs, even simpler drumming, and big grooves. Nothing more, nothing less. Adding good production only helps. This record is just a beast. The main groove in "Flesh Epistle" is worth the price of admission.
7. Meshuggah Koloss
Meshuggah keeps putting out the same record over and over, and still continue to somehow tread new ground and amaze with every listen. It's Meshuggah. And you like them or you don't.
6. Die Antwoord Ten$ion
I'll probably get hate for this one. But these weird South Africans know how to put out a good dance record. Their image is hilarious and intriguing. Their beats are big. Their lyrics are weird. And if you take them seriously, you're missing the point. "I Fink You Freeky" is an instant party classic.
5. Frank Ocean Channel Orange
Psychadelia, Stevie Wonder, D'Angelo. That's this record in a nutshell. Funky, sexy,  classic, but still super fresh. From the first falsetto chorus of "Thinkin Bout You," you're drawn into an incredibly intimate, yet incredibly accessible R&B experience. This is one Odd Future record that I'm glad Tyler, The Creator didn't make an appearance on.
4. Deftones Koi No Yokan
If Diamond Eyes was Deftones saying "we still have it," then Koi No Yokan is them saying "and we can still write classic records." This is the best Deftones record since White Pony. It takes Diamond Eyes and infuses better songwriting into the mix. It's heavy when it needs to be heavy. It's airy and emotional when it needs to be airy and emotional. If there was ever a reason to buy an 8-string guitar, it's to write records like this.
Torche delivers another amazing slab of their sludge-pop. Songs for Singles was a good tease, but this record puts their sound in high gear. It's definitely their most accessible record, but still has plenty of Steve Brooks' heavy riffing. There's something for everyone on this, and they tie it all together so well. Get this record. And go see them live, you won't be disappointed.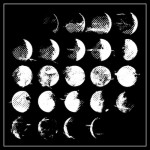 2. Converge All We Love We Leave Behind
Many would have expected this to be my number one. And it is that good. This band knows how to deliver. This band knows how to sound like themselves yet still innovate with every record and continue to turn the metallic hardcore genre on it's head. I had the pleasure of seeing them live when touring on this record, and they still have it. "Coral Blue" is definitely my favorite track. It takes some of the more heartfelt, layered sound of Axe To Fall and makes it feel more distinctly Converge. But from the punch in the face of "Tresspasses" to sludge of "A Glacial Pace" to everything before, after, and in between—they still have every bit of it.
Baroness are one of those bands that have slowly evolved from physically heavy to emotionally or philosophically heavy. This is a heady record. I've listened to this record easily 100 times or more since it came out. It's big and ambitious. It's not often a band puts out a double-album in our modern world of one-song downloads and terrible attention spans. This record sucks you in and you're in over your head the entire time. You could just listen to Yellow, or just listen to Green, or listen to the whole thing from start to finish and you'll still experience the weight of this amazing record. They get psychadelia right. They get the classic production sound right. This record is the first record I've heard that has the spirit of Pink Floyd without sounding derivative or throwback. There are so many moods on this record. Upbeat ("March to the Sea"), introspective ("Eula"), experimental ("Psalms Alive"), drug-induced delirium ("Cocainium"), it's all over the place and held together so well with that Baroness sound. And I dare you to listen to "Twinkler" and not feel SOMETHING.
Read More